KEENAN and Alltech Dry Cow Webinar
Successful transition from the dry period into lactation is a critical time in the dairy cow's production cycle. Decisions taken during this period will have a direct impact on milk production, cow health and reproductive performance during the subsequent lactation. To learn how to set your herd on the right path for a successful calving and profitable performance next year, join us for this webinar.
Agenda
Members of the Alltech, InTouch and KEENAN teams will discuss four key elements of a dry cow programme.
Body condition scoring: Cathal Cassidy, InTouch feeding specialist
Minerals: Eddie Phelan, regional manager southwest, Alltech Ireland
Nutrition: Cathal Bohane, Head of InTouch nutrition
Management: Mark Moloney, InTouch feeding specialist
Implementing a selective dry cow programme for your herd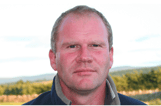 Martin Kavanagh, Independent veterinary consultant.
Dry cow panel discussion
Facilitated by Martin Kavanagh, featuring two dairy farmers who have implemented the Alltech and KEENAN dry cow programme and have seen first hand the benefits.
To register please CLICK HERE.
WHEN:
November 26, 2020 - November 26, 2020